The Izzard family train set has been given to the museum by Eddie and his brother Mark together with their father.
John Izzard started the lay-out while working in Aden in 1959 and awaiting the birth of Mark. Layout work continued when the family returned to Bexhill after the birth of Eddie in 1962 and lived in Cranston Avenue.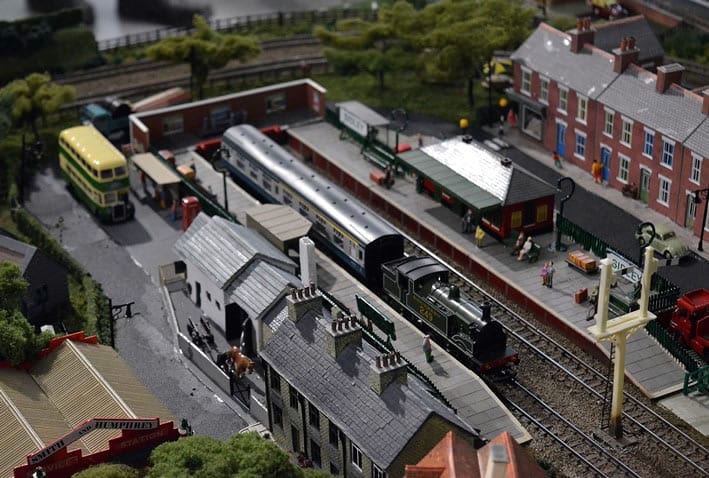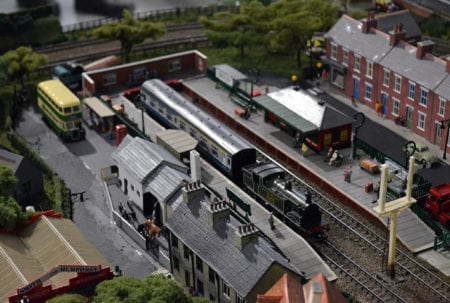 The train set is of great significance and poignancy as John greatly extended it as a project to occupy the boys during the illness and tragic death of their mother, Dorothy, at a young age in 1968.
The train set has lain unseen for 40 years. But Eddie, patron of the independent, voluntarily-run museum, wanted to share the family's enjoyment of it.
From January to July 2016, Bexhill Model Railway Club members Ken Bywater, Colin Feise, Owen Skinner, Alan Douglas-Hayden and Michael Canning put in countless hours of work to weave the Izzard family 00-gauge track and rolling stock into a layout representative of the Sidley and Bexhill that Eddie and Mark knew as boys.
A row of scale properties evokes Laburnham Cottages, John's home and from where for eight years from 1948 he rushed daily to Sidley Station to catch the commuter train to London on the Bexhill West-Crowhurst branch line.
An industrial unit recalls the old Chiltonian biscuit packing factory behind the cottages, a garage represents Smith and Humphrey, which happily still operates.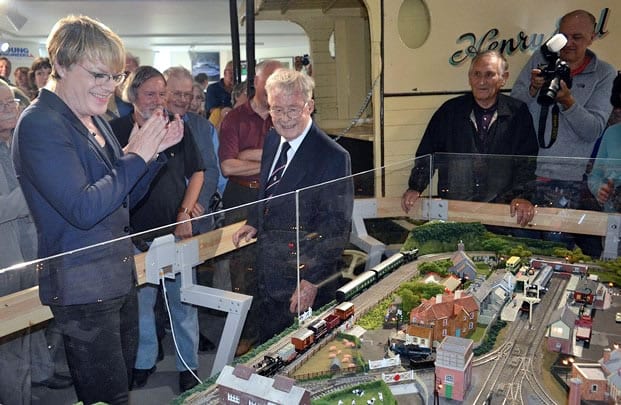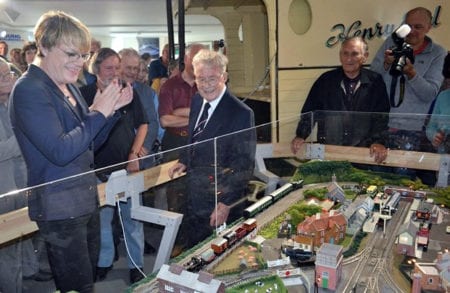 There's a forge and a primary school, a church and a chapel – even the ice cream van which Eddie ran at Galley Hill as a student.
Like the rest of the buildings, John's model "Sidley" station is lit by 21st Century LED bulbs.
Museum visitors young and old will be able to send two trains around the double track via press-buttons but technology undreamed-of when Eddie and Mark were boys will allow fully-digitalised automatic operation of the whole complex of points and sidings – accompanied by steam engine sound-effects.
The layout sits on a custom-made wheeled platform in the technology gallery alongside steam, petrol and battery-powered cars of special Bexhill significance.